The Growing Trend of Halotherapy
Salt Therapy, aka Halotherapy (a derivative of Speleotherapy: usage of certain conditions specific to caves and salt-mines to treat several medical conditions) is still a relatively new form of holistic therapy in North America.
As this method of therapy becomes more popular, and as more health spas are adding Halotherapy to their list of services, many people are wondering if the practice is legitimate, and if there are actually any health benefits derived from it.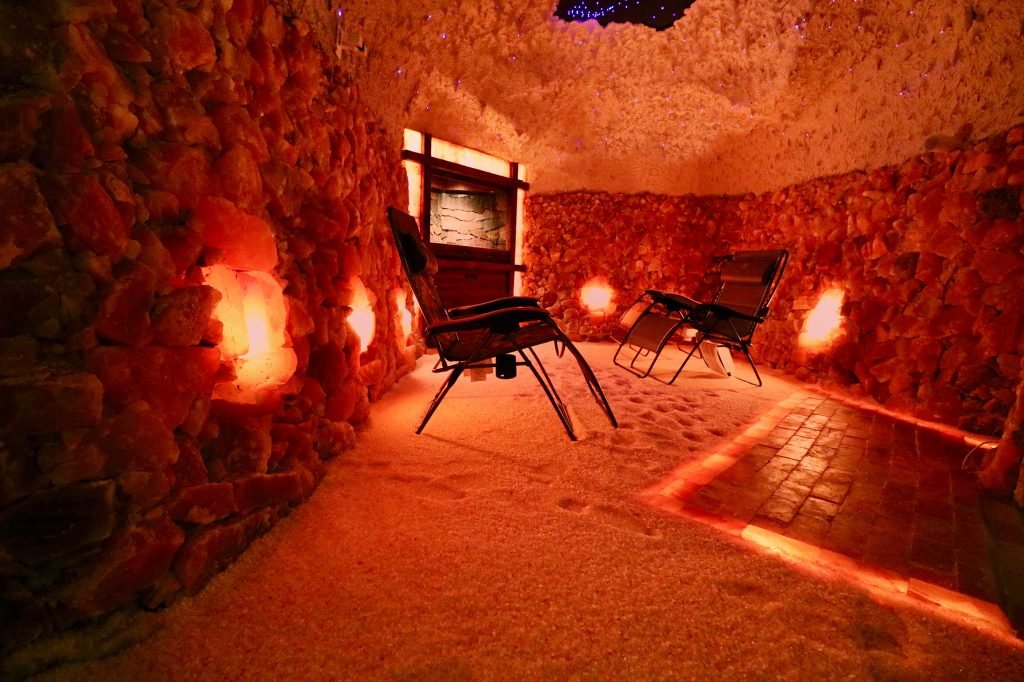 A growing trend in healthcare: salt caves for halotherapyWe've published some articles showing the benefits of salt rooms, some of the benefits of Halotherapy itself, how halotherapy boosts immune function, and whether or not salt caves really work.
Using This List
We've compiled a comprehensive list of studies that prove the efficacy of salt therapy below.
To be clear, salt therapy is an age-old natural practice, with profound health benefits to humans and animals alike. Each of the studies listed below confirms various aspects of salt therapy, such as:
Atmoshperic salt aerosol ionizes the air: Ionizing air affects infuenza virus infectivity and prevents airborne-transmission (2015)
"The observation that significantly higher numbers of rotavirus and CaCV particles were detected on the active ionizer compared to the inactive ionizer (~1500–3000 times), led to the conclusion that

this technique can actively and efficiently collect viral particles from air

."
Halotherapy is antibacterial: Halotherapy–a new treatment of bacterial vaginosis (2004)
"The analysis was made of clinical efficacy, some mechanisms of a therapeutic action and techniques of halotherapy used for the first time in the treatment of bacterial vaginosis.

High efficacy, long-term aftereffect and advantages of halotherapy vs drug therapy are shown

."
Halotherapy on skin diseases: The efficacy of speleotherapy in atopic dermatitis in children (1994)
"During the treatment positive trends were observed in the patients' dermatological status and immune homeostasis. A complete 6-24-month response was reported in 58%, partial in 20%, no response in 6.9% of patients.

The method [speleotherapy] is recommended for treatment of atopic dermatitis

."
These are clinical trials, double-blind studies, citations and biomedical literature on Halotherapy, published under pubmed.org under The United States National Library of Medicine at the National Institutes of Health, as well as other reputable online medical publications.
List of Clinical Trials Proving the Efficacy of Salt Therapy
The comprehensive list in chronological order:
---
We hope you found the information above useful. Leave a comment below, or contact us if you have any questions.