Unlocking the Potential of Himalayan Salt Panels: From Wellness to Aesthetic Brilliance
Himalayan salt panels are fast becoming the go-to choice for those seeking a blend of aesthetic appeal and wellness benefits in their living or working spaces.
Available in sizes of 3'x3′ and 3'x6′, with or without backlighting, these panels offer a multitude of uses that go beyond mere decoration. Originating from the Khewra salt mine in Pakistan, a source renown for its authentic high-quality pink salt, these panels become even more intriguing when integrated with backlighting.
Let's dive into the various uses, benefits, and settings where Himalayan salt panels can make a significant impact.
The Wellness Aspect: Benefits of Negative Ions
Before exploring the applications, it's crucial to understand the wellness advantages that come with Himalayan salt panels.
The ambient heat generated by backlighting encourages the salt to release negative ions, which purify the air by neutralizing positive ions from pollutants. This not only improves air quality but has been suggested to improve mental well-being, reduce stress, and promote better sleep.
Residential Settings
Living Room
Imagine a focal wall in your living room adorned with a 3'x6′ Himalayan salt panel, backlit to exude a warm, inviting glow. It serves as a conversation starter, and the negative ions released can make the entire space feel fresh and vibrant.
Home Spa or Bathroom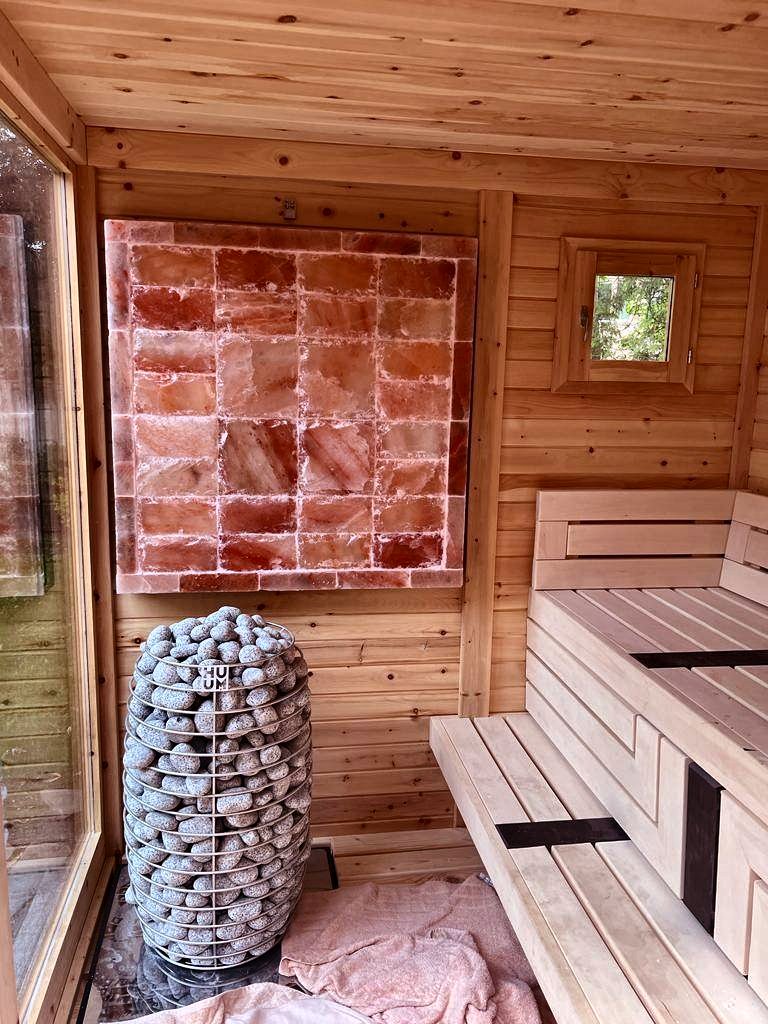 3'x3′ Himalayan Salt Panel in a Home SaunaIncorporate a 3'x3′ panel into your bathroom or home spa. The negative ions generated could promote a sense of relaxation and well-being, making your baths even more rejuvenating.
Bedroom
A 3'x3′ backlit panel can double as a unique night lamp, helping you wind down at the end of the day while potentially promoting better sleep through air ionization.
Commercial Settings
Wellness Centers
Wellness centers focusing on holistic health can integrate larger 3'x6′ panels into meditation rooms or treatment areas, enhancing both the aesthetics and the therapeutic experience.
Restaurants and Bars
Restaurants looking to create an organic, earthy vibe can install these panels, either standalone or as part of a larger design scheme. The ambient lighting can set the mood, and the air-purifying effects are a bonus.
Corporate Spaces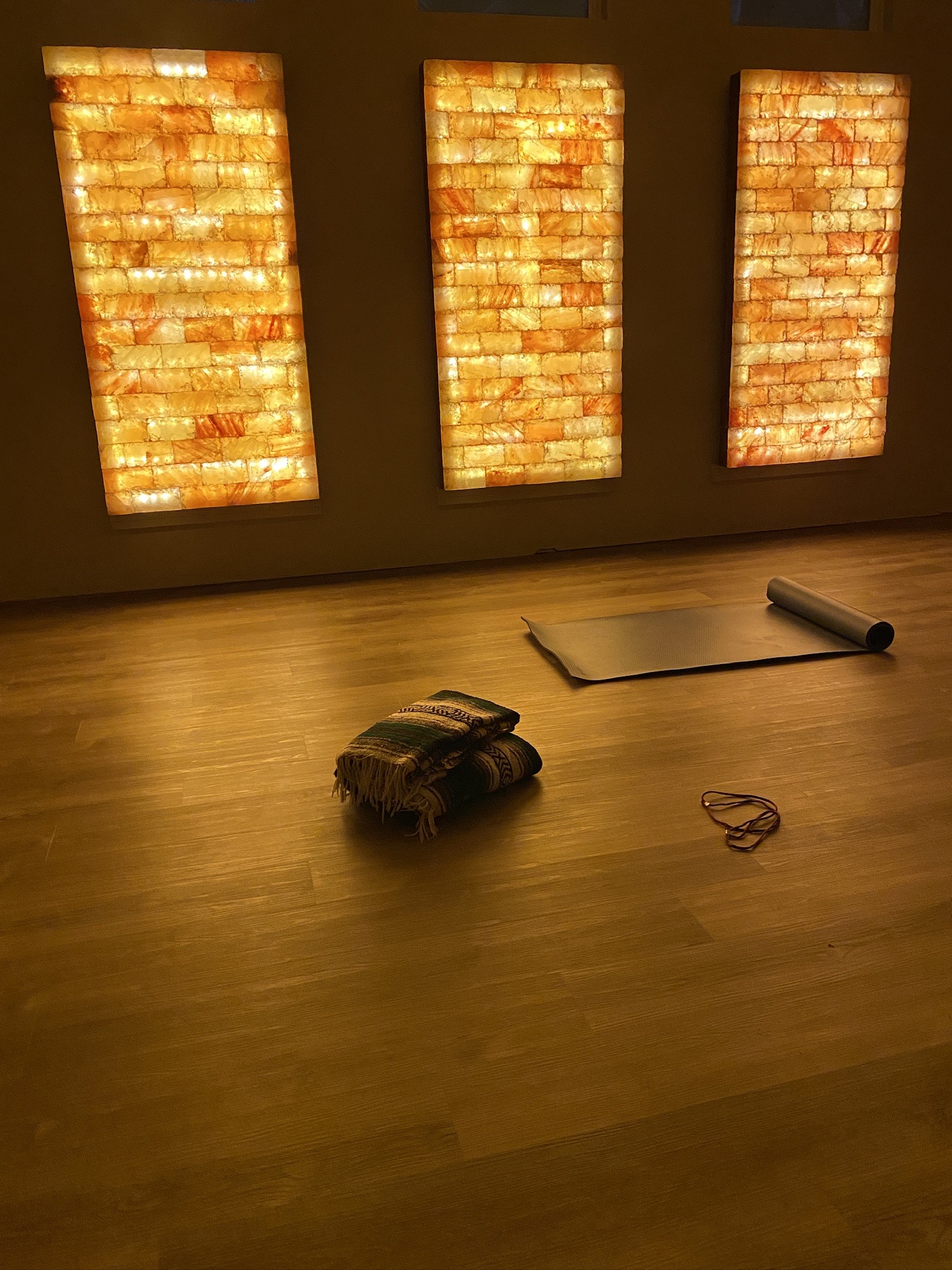 3'x6′ Himalayan Salt Panels in a Yoga studioCreate a break room or relaxation corner with Himalayan salt panels. The stress-relieving potential of negative ions can benefit employees, and the unique look will certainly be a talking point.
Educational Institutions
In places like libraries or study rooms, a 3'x3′ panel without backlighting can still offer air-purifying benefits and create a relaxed atmosphere conducive to focused study.
Outdoor Spaces
Though more commonly used indoors, these salt panels can also find a place in covered outdoor areas. A 3'x3′ panel can be a unique addition to a patio setup, especially when backlit to give off that ambient warmth in the evenings.
Special Events
Whether it's a wedding, a corporate event, or a wellness retreat, a portable Himalayan salt panel can serve as a striking backdrop that also provides health benefits.
Beauty and Originality
Himalayan salt panels offer an intriguing blend of aesthetic allure and wellness advantages, making them versatile for various settings, from homes and corporate offices to wellness centers and special events. Whether you opt for the smaller 3'x3′ panels or the more expansive 3'x6′ versions, with or without backlighting, these panels from the Khewra salt mines offer something that few other décor elements can -— a combination of beauty, originality, and potential health benefits.
Buy Himalayan Salt Panel Online
You can purchase authentic Himalayan Salt Panels online here:
| | |
| --- | --- |
| | 3'x3′ Himalayan Salt Panel |
| | 3'x6′ Himalayan Salt Panel |
---
We hope you found the information above useful. Leave a comment below, or contact us if you have any questions.