The latest spa trend involves combined multi-therapeutic services that can all be done in a single sitting — inside a salt save.
What is a Salt Cave?
A salt cave is a place where you can schedule a session of halotherapy, which allows you to breathe in medical grade dry salt aerosol for a variety of health benefits involving respiratory health, skin health, and immune boosting effects.
These health benefits are backed by medical grade placebo controlled double-blind clinical trials published under Pubmed.org and the National Institutes of Health (www.nih.gov).
How a Salt Cave Benefits Your Health
Simply by breathing in the controlled concentrations of salt aerosol in a salt cave spa, your body begins to reap the healing benefits of Halotherapy.
It's truly a relaxing and de-stressing experience, where all you have to do is relax, and breathe for the duration of your session.
It makes sense, therefore, that many salt cave spas are offering combined services, along with halotherapy, to further enhance and maximize your health and well being.
Combined Spa Sessions
Some popular combined salt cave spa sessions include meditation, yoga, and massage therapy. When services are conducted inside an active salt room or salt cave, you also reap the wonderful healing benefits of halotherapy at the same time.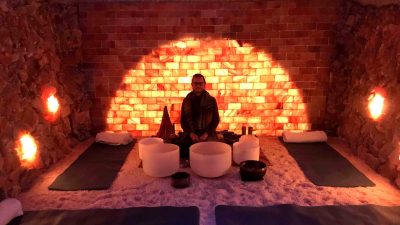 Salt Cave Meditation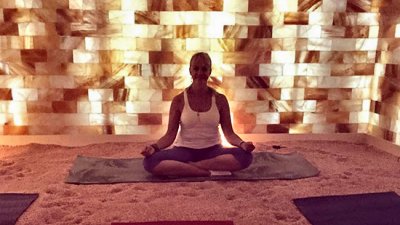 Salt Cave Yoga
Salt Room Massage Therapy
How Often Should I Go For Combined Salt Cave Therapy?
The healing benefits of salt therapy can be noticed after a single session, as many patrons report feeling rejuvenated immediately following a session. There is no limit to the number of salt therapy sessions you can have, as there are no negative side effects.
For optimal health, we recommend regular salt therapy sessions, 3 times per week or more.
Salt Cave Spas Near Me
Our friend, Google will show us the latest salt cave spas local to you.
---
We hope you found the information above useful. Leave a comment below, or contact us if you have any questions.