For those of you at home without a budget to perform a full salt room build-out, there is a more budget-friendly option to create a fully functional salt therapy solution.
While "décor and accessories" can differ depending on type of therapy room (massage, reiki, yoga, etc..), in this article we will look at the bare minimum accessories you can use to create an authentic Himalayan salt room.
A small room can be appropriately converted for Halotherapy by adding the following accessories:
Wall Mountable Himalayan Salt Panels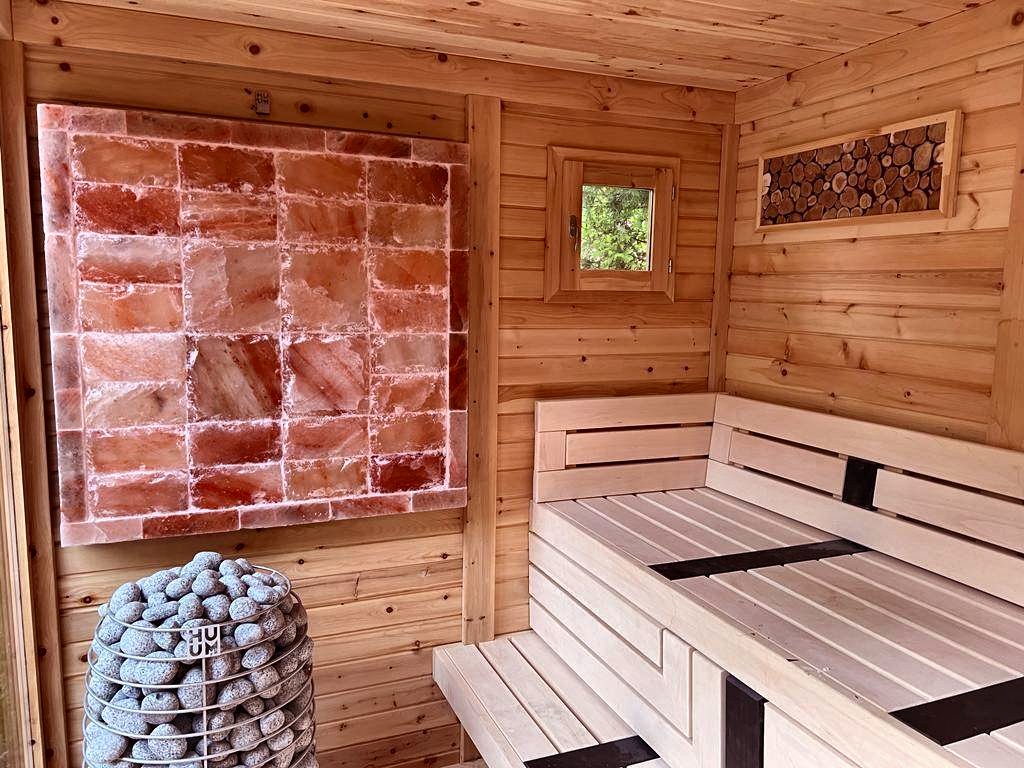 Wall Mountable Himalayan Salt PanelsThese panels can be made with or without backlighting, and incorporate both flat and natural finish authentic Himalayan bricks and tiles.
The 5 inch deep wooden border is stained in red mahogany. Can be mounted to any wall as a beautiful decorative piece. Comes with or without backlighting.
Himalayan Floor Salt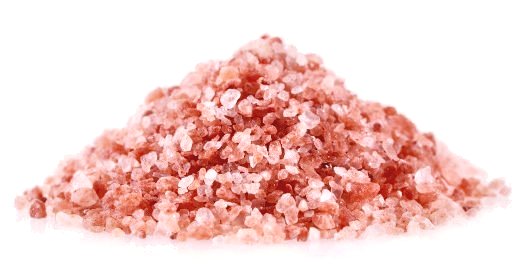 Himalayan Floor SaltAuthentic raw, large-grain pink Himalayan floor salt. Cover your salt cave, yoga, massage or salt sauna floor in a bed of pure Himalayan salt crystals.
Coverage: One 55 pound bag will cover 3ft.² of floor space.
Himalayan Detox Domes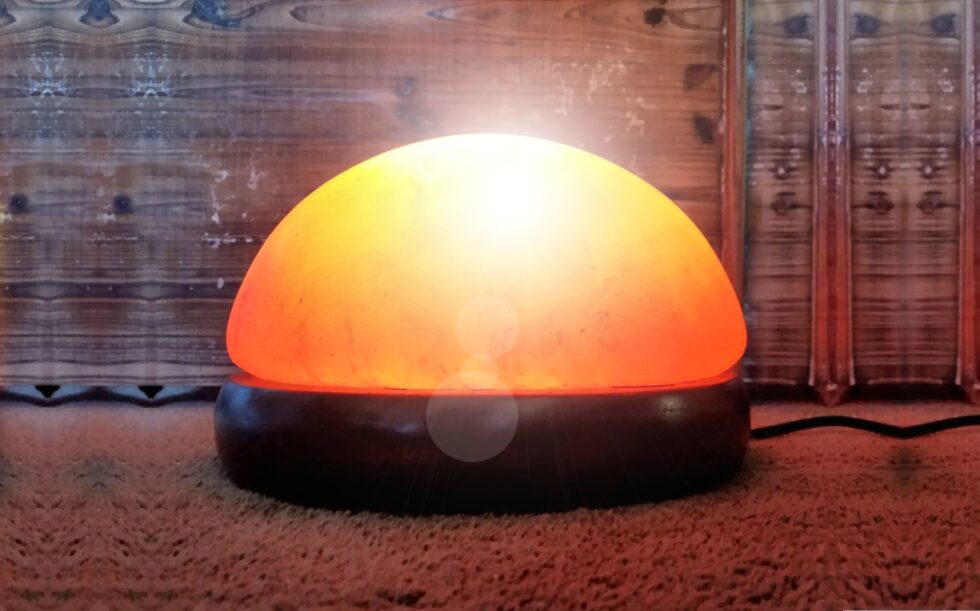 Himalayan Detox DomesThe dome is made of authentic Himalayan rock salt, honed into a dome shape and placed on a wooden base. A 25 watt halogen light bulb inserted into the dome emits enough heat to trigger the release of negative ions into the surrounding atmosphere.
Place these on the floor of your salt chamber to allow your guests to detox their feet, or just for the ambient lighting.
Himalayan Salt Lamps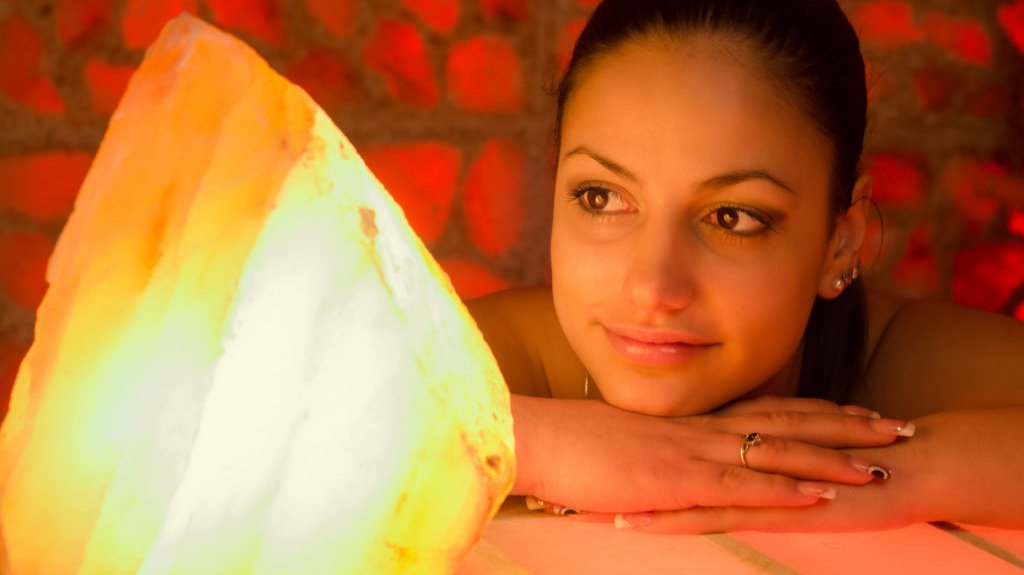 Himalayan Salt LampsHand carved, 100% Himalayan salt crystal lamps come in various shapes and sizes.
Place these lamps round your salt therapy room to further create a healing atmosphere for your customers.
Himalayan Salt Tea Lights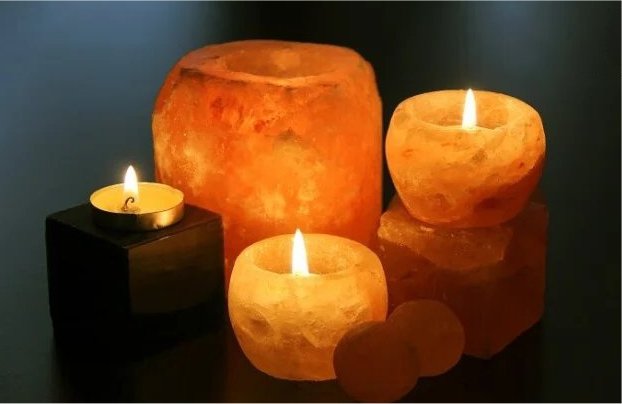 Himalayan Salt Tea LightsCreate a calming environment in your salt room.
Place several around your salt room with candles to create a stress-free, negative ion environment for your patrons.
The Halogenerator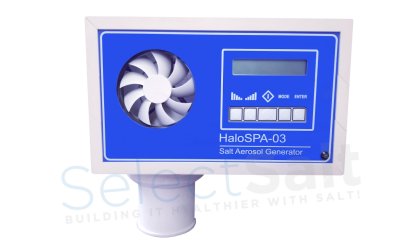 The HaloSpa-03 HalogeneratorThe most advanced salt aerosol generator on the market today. This medical grade device is a must-have to create the therapeutic atmosphere required for Halotherapy.
Featuring enhanced reliability and performance, this unit can authentically mimic natural salt cave microclimates with ease via the use of sophisticated programming that controls and disperses accurate levels of dry salt aerosol and negative ions in the salt room chamber.
Comes with an 18-month manufacturer's warranty.
---
We hope you found the information above useful. Leave a comment below, or contact us if you have any questions.