The Fireplace and Chimney Stack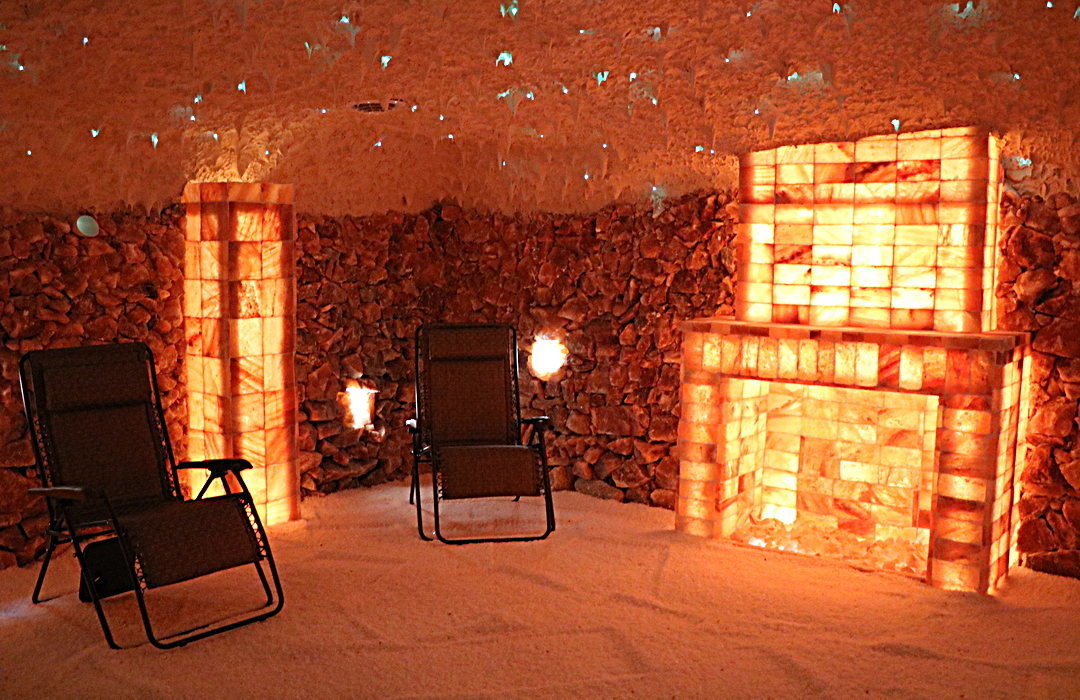 The Fireplace and Chimney StackA fireplace is a common feature, and is often the main focal point of living rooms, family rooms and even some kitchens in many homes.
And of course during the winter holidays, there is nothing cozier than gathering around a fireplace with family and friends.
Mood Enhancing Effects
An illuminated fireplaceA well designed fireplace will add elegance, and a feeling of comfort and warmth to any room.
Aesthetic Appeal
Custom designed fireplaceA fireplace and chimney stack draws your eyes inward and upward, providing character and enhancing beauty.
Therapeutic Benefits
The Fireplace and Chimney StackCustom backlighting creates an ambient glow and also provides just enough heat to help permeate the salt and promote negative ion production.
Custom Designed Salt Fireplace and Chimney Stack
As with all of our salt cave add-ons and custom designs, we take pride in the craftmanship of our salt fireplace and chimney stack add-on.
We use authentic Himalayan salt bricks, tiles and boulders that we import from the Khewra Salt Mine in Pakistan at the base of the Himalayan mountains.
Each fireplace design is custom, and depends on the size and shape of the room, as well as the needs and desires of the client.
We meticulously cut, stack and layer each salt brick, making sure that each fireplace and chimney stack is a visual masterpiece, and is sure to impress your guests for any occasion.
---
We hope you found the information above useful. Leave a comment below, or contact us if you have any questions.