More and more people around the world are discovering the healing power of naturally occurring Himalayan salt, and the many ways it can benefit life on earth.
At Select Salt, we are proud to enable and empower spa owners and consumers alike with the therapeutic benefits of Halotherapy that can be derived from visiting a salt cave.
Himalayan Salt for the Body, Mind, and Soul
Authentic Himalayan salt products and their therapeutic healing powers can now be ordered online, directly from our website.
Himalayan Salt lamps
Now backed by science, Himalayan crystal salt lamps are heat activated and absorb negative ions from the air, provide ambient lighting, enhances relaxation, better mood and deeper sleep.
Available in various shapes including animal shapes (puppy, cat, dolphin, turtle, owl, eagle), detox domes, natural, globe, pyramid, or teardrop shaped.
Order online (various shapes).
Pink Himalayan Bath salt
Your aching muscles will thank you for days after soaking in the healing bath waters of authentic, precious Himalayan bath salt crystals — containing 84 essential minerals and trace elements to hydrate the skin, heal cracks and scars, remove dead skin cells, relieve pain and inflammation, ease muscle cramps and joint pain, and produce stress reliving hormones.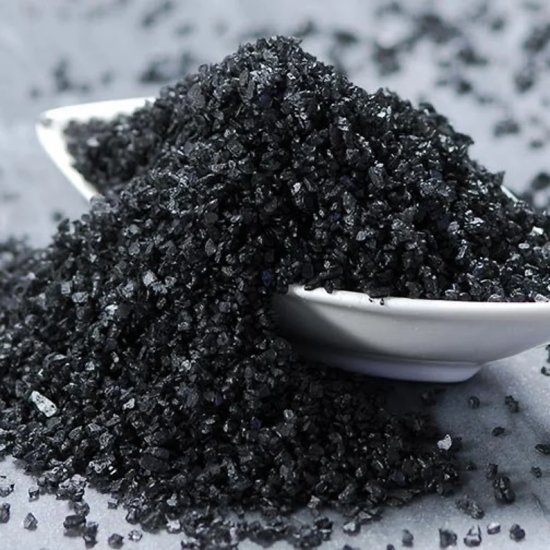 Black Sulfur Bath salt
Also known as Kala Namak ("black salt" in Hindi), is volcanic Himalayan salt that's been infused with charcoal, herbs, seeds and bark, then fired in a furnace for 24 hours before it's cooled, stored and aged.
This process gives Kala Namak its reddish-black color and its pungent taste with a faint, sulfurous aroma. It's often used in vegan and vegetarian dishes to give egg-free dishes the taste of eggs. It's also commonly used in Ayurvedic medicine.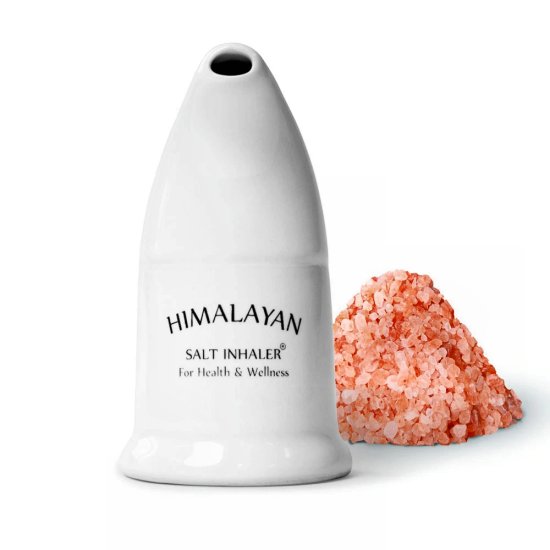 Himalayan Salt Inhalers
Breathing in salt rich air is known as dry salt therapy, otherwise known as halotherapy. The benefits of halotherapy are backed by clinical trials and offer therapeutic improvements for various respiratory conditions, reduces inflammation, and promotes healing for various skin conditions.
A salt inhaler, also known as a salt pipe, is a portable device that allows you to breathe in air that has been permeated with microscopic salt particles.
Order online (case of 4).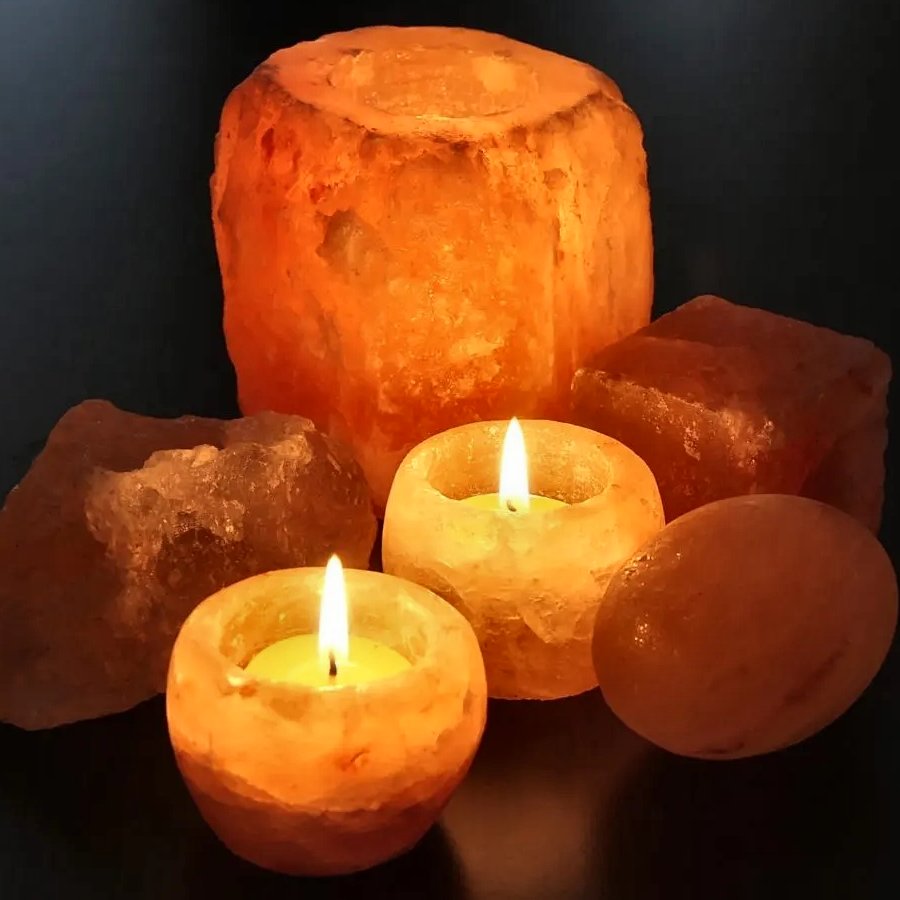 Himalayan Crystal Salt Tea Lights
Himalayan Salt Crystal tea-lights are perfect for the design-conscious home. They fit right at the center of a coffee table or bedside table, and are a beautiful accent for meditation and yoga spaces. A perfect gift for any occasion.
They give out a warm, reddish-pink glow. More than just provide ambient lighting, they can boost mood, improve sleep, ease allergies, help people with asthma breathe better, and clean the air, among other benefits.
Order online (various shapes).
Himalayan Crystal Salt Massage Hearts and Stones
The greatest benefit of a hot Himalayan Salt Crystal Stone massage is deep relaxation. The heat activates the Parasympathetic Nervous System and triggers a stress-release response in the brain.
When combined with the cleansing and detoxifying therapeutic effects of the salt and the 84 trace elements in the stones, profound relaxation effects are achieved.
Order online (heart shape).
Order online (ball shape).