Ziba's Spa
Uxbridge, Ontario
Ziba's Spa
Our passion for designing and building state-of-the-art Himalayan salt caves is evident in every detail of this project. Located in Uxbridge, Ontario, this entire stately home is known as Ziba's Spa. To create this gorgeous spa, the building was stripped and rebuilt from the ground up. The salt cave at Ziba's is a haven of healing and beauty. Many creative forms and treatments make this project unique.
Construction Details 
First, a roaring fireplace bordered by Himalayan salt tiles and a custom-made reception desk welcomes visitors. It's constructed of meticulously stacked pink and white Himalayan salt bricks. Furthermore, this sets the tone from the minute you enter through the front door.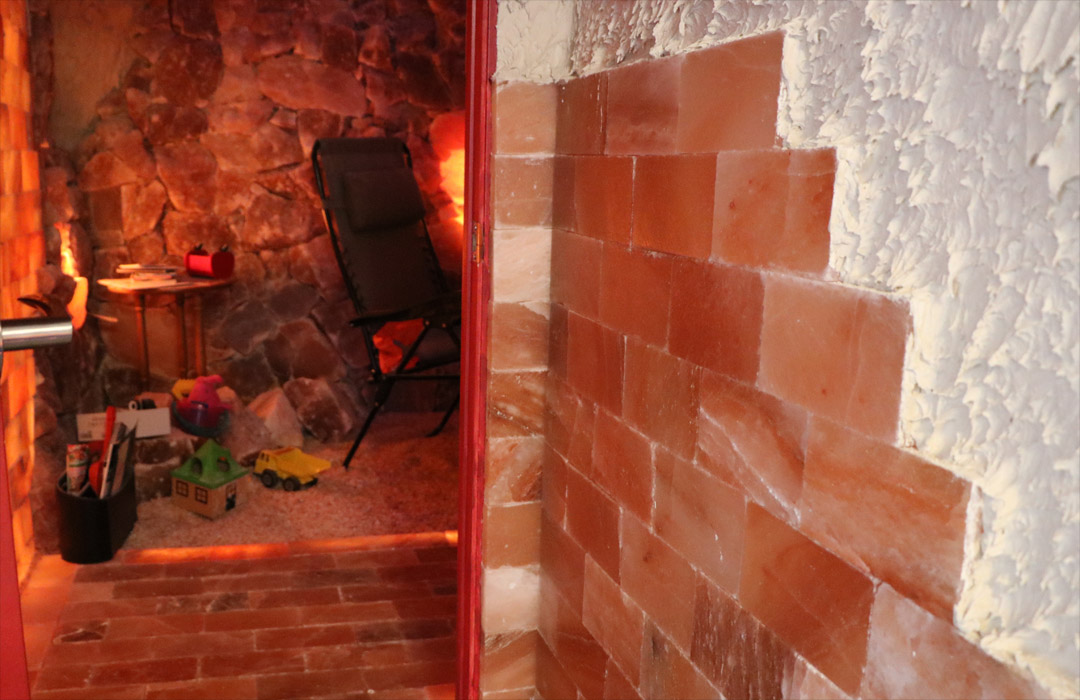 A softwood water-cascade incorporates gently-moving water. This infuses the air with rich salt and boasts the healing properties of the salt cave. Finally, there's also carefully chosen and constructed salt decor. The tile and salt brick chimney, as well as specially placed salt lamps, are all on display. Certainly, this enhances the spa's aesthetic and style. The tranquil, fibre-optic lighting and stalactite ceiling complete this salt cave masterpiece. As visitors can tell, this space was designed with a vision to provide holistic healing treatments to its clients.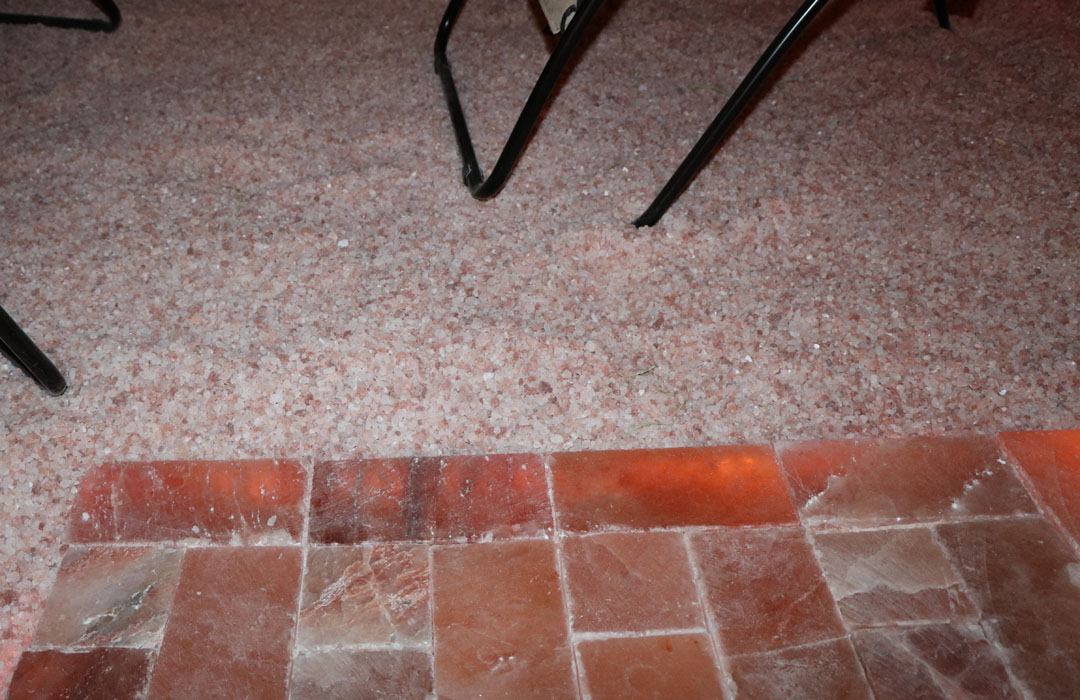 "As a leading full-service Salt Cave construction company, we do not let conventional norms or bureaucracy cloud our creativity. We help businesses of all sizes, scopes and complexities find value and opportunity in Salt Therapy."