Nature's Salt Cave
Guelph, Ontario
Nature's Salt Cave
Nature's is the first Himalayan salt cave built in Guelph, Ontario. This revitalizing spa boasts a truly stunning 450 square foot cave offering beneficial salt therapy. Guests can lounge and unwind in zero-gravity chairs. They can also wrap themselves in warm blankets to achieve the optimum in relaxation. Furthermore, this holistic wellness centre offers salt rooms devoted to a variety of services. Massage, reiki and reflexology are all available here, in addition to halo-therapy.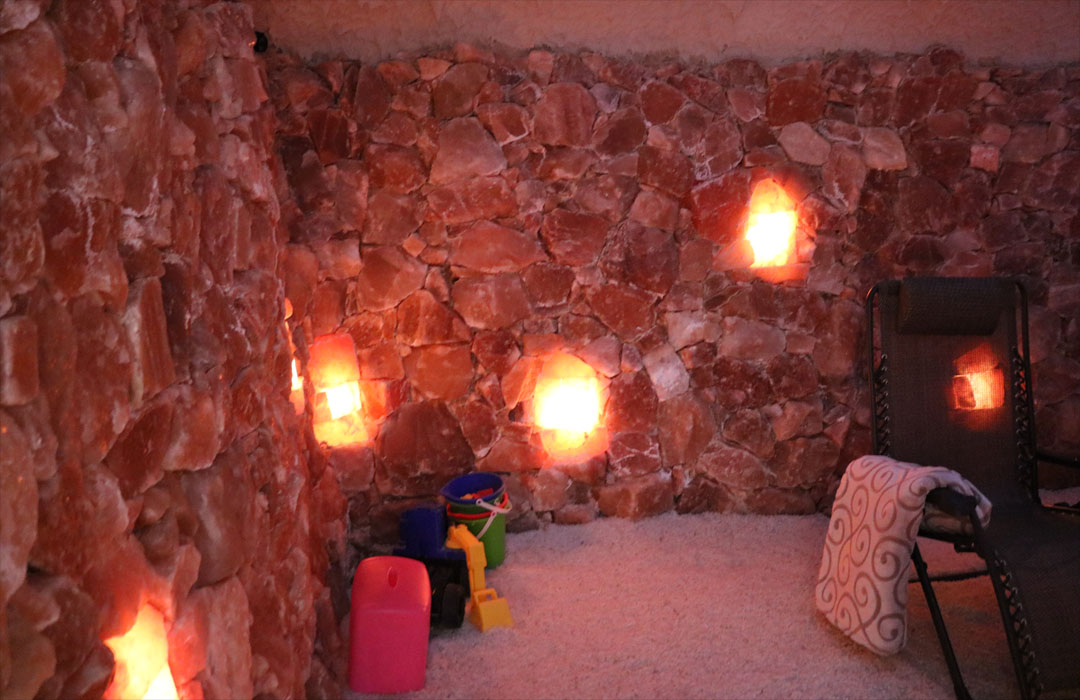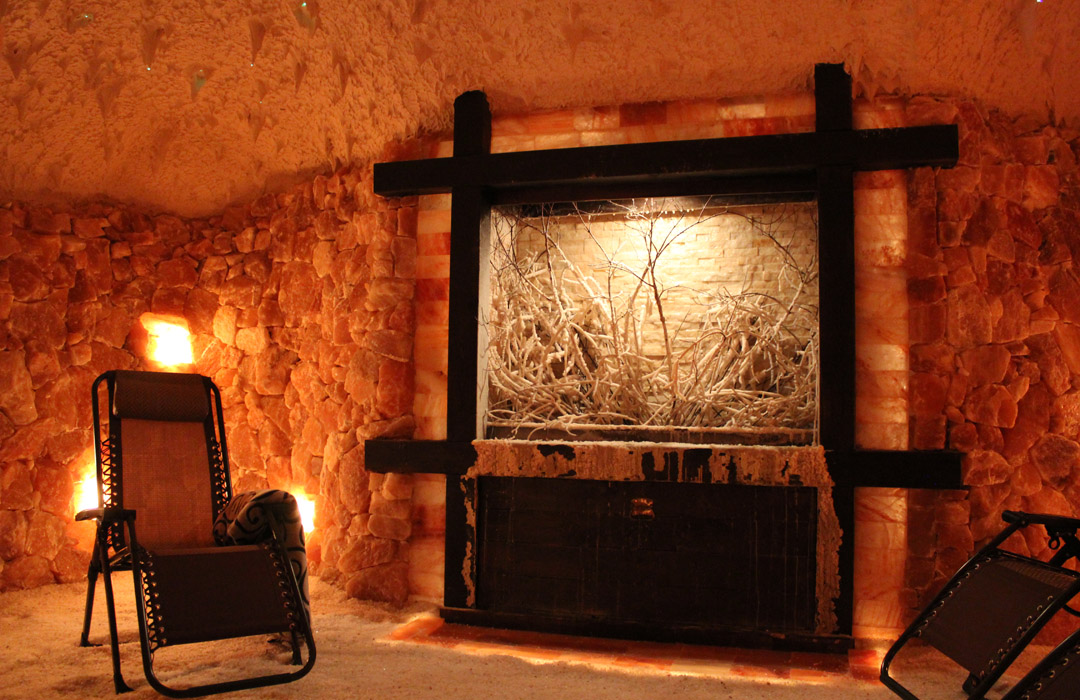 Construction Details
This wellness cave features not one but two majestic water cascades. It also has a halo-generator in every salt room. This optimizes the flow of healing, rich negative ions from salt. Benefit from the many minerals and nutrients by breathing deeply in one of these therapeutic spaces. A custom stalactite ceiling with fibre-optic lighting provides a unique ambiance as soon as you set foot inside. Let this cave guide you through a wonderful, immersive experience, designed to delight the senses.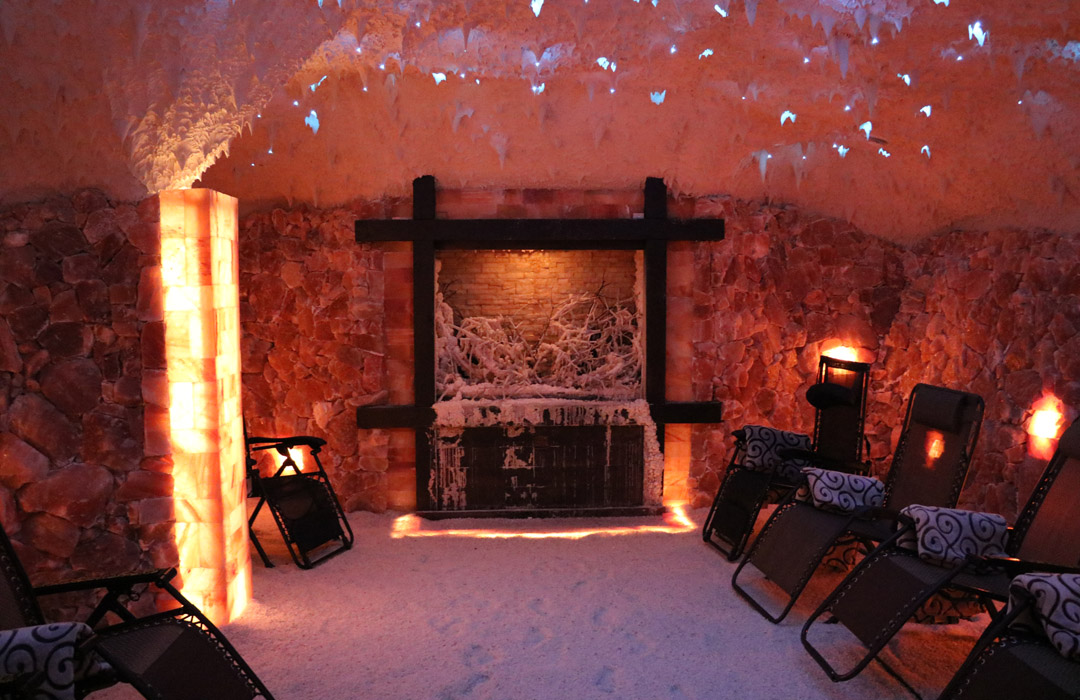 This elegant 750 square foot spa offers an array of services. These can be enjoyed in conventional studio rooms, or inside a Himalayan salt room. State-of-the-art lighting and sound help to transport spa users to another realm, enhancing their relaxation experience.
A unique in-ground salt brick pathway illuminates the loose, salt crystals across the floor. This adds to the cave's incredible aesthetic. This cave provides healing that is 100% natural and safe. Certainly, it's meant for the enjoyment and benefit of all ages.