Peoria Himalayan Salt Cave
Peoria, Illinois
Peoria Himalayan Salt Cave
"Relax, rejuvenate and restore." That's the mission statement of this gorgeous salt cave, located in Peoria, Illinois. The 400-square-foot Peoria Himalayan Salt Cave features an elaborate custom chimney. This was carefully built one salt brick at a time. Certainly, we fused both the client's vision and our best practises. Each chimney brick was hand-stacked. Each was also boldly illuminated to showcase the natural striations and geological features in salt bricks. This masterpiece came together from 11,000 pounds of Himalayan salt. This salt was imported directly from Pakistan's mountain region.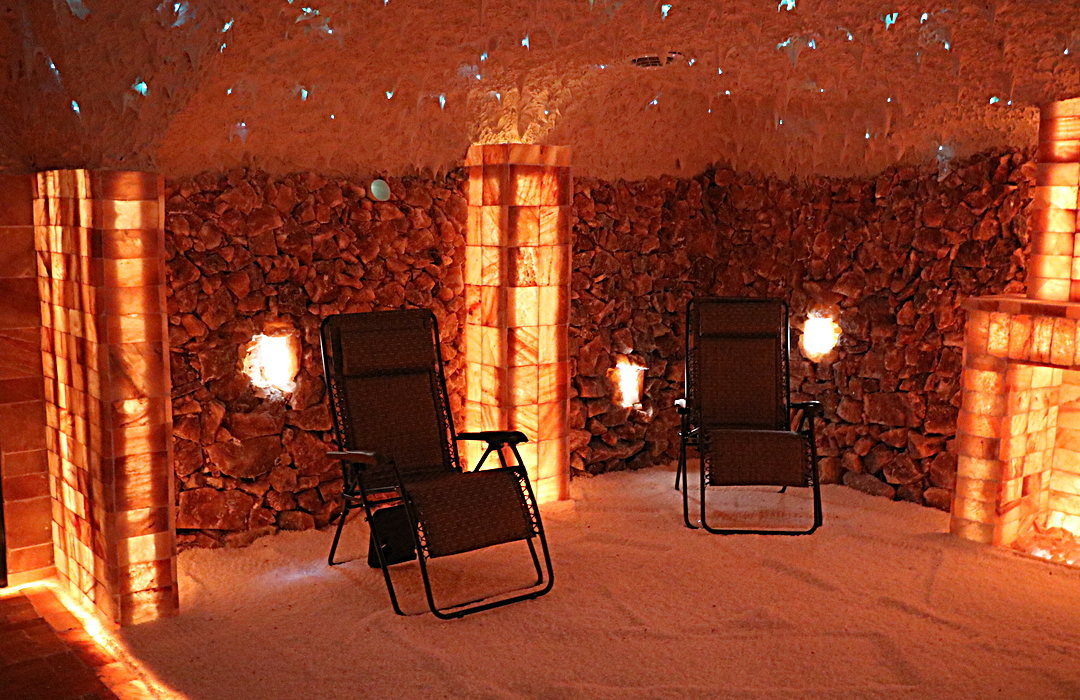 Construction Details
Clean lines and a careful aesthetic are the keys. This transition from rock to brick to boulder helps deliver the perfect ambiance. Soothing, soft music from the seamlessly embedded sound system amplifies the serenity of this space. Furthermore, it helps clients to escape from the hustle and bustle of their busy lives.
Meticulous light placement also helps to capture a relaxing and tranquil environment. The cave combines state-of-the art lighting technology with innovation. Most noteworthy of all, this fibre-optic stalactite ceiling is modelled after the world-renowned healing salt mines in Poland.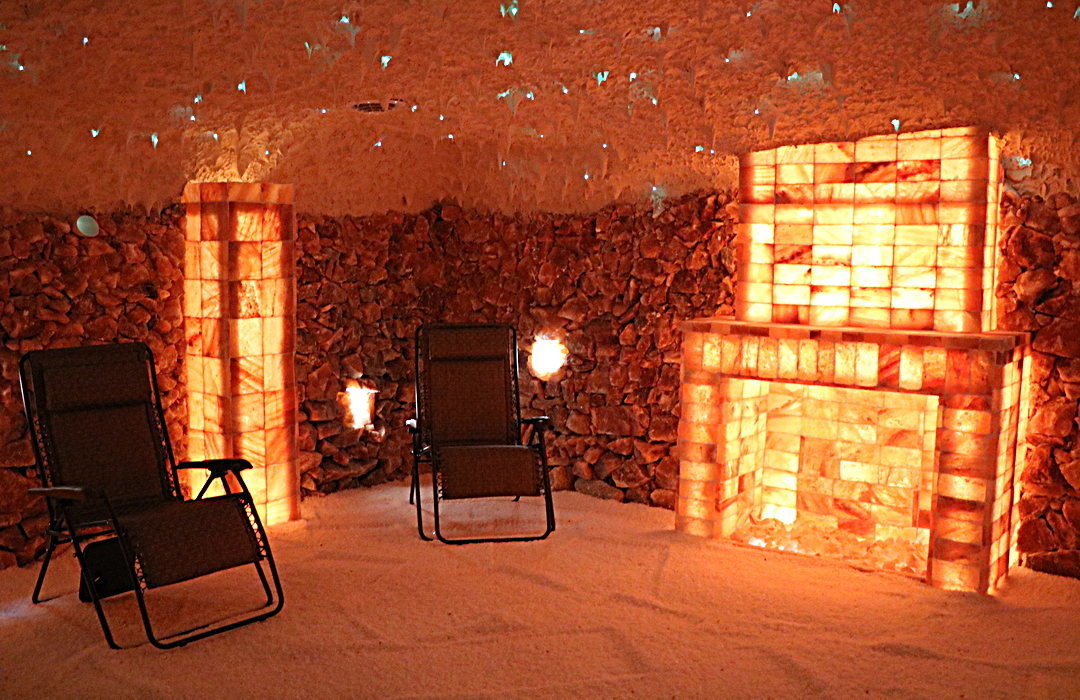 Guests of all ages can cozy in to the zero-gravity chairs. This helps to unwind in the calming environment and benefit from salt therapy. There's also a saltbox for children, outfitted with Himalayan salt tiles and pink crystals. This was added to the reception area to bring the benefit of salt to all ages.