Horizon Natural Health Centre – Salt Cave
Tillsonburg, Ontario
Horizon Natural Health Centre – Salt Cave
Located in Tillsonburg, Ontario, the Horizon Natural Health Centre's boasts a custom-designed Himalayan salt cave. Best of all, it was a wonderful addition to the business's existing services. Halo-therapy now joins the Centre's many offerings. Also included here are hydrotherapy, reiki, and Pulse Electromagnetic Field Therapy. Every brick and stone of the salt cave at the Centre was carefully placed by hand. For this reason, the spa was able to create a healing micro-climate with genuine Himalayan salt. Ready to be enjoyed by guests of all ages, this majestic salt cave is an immersive experience.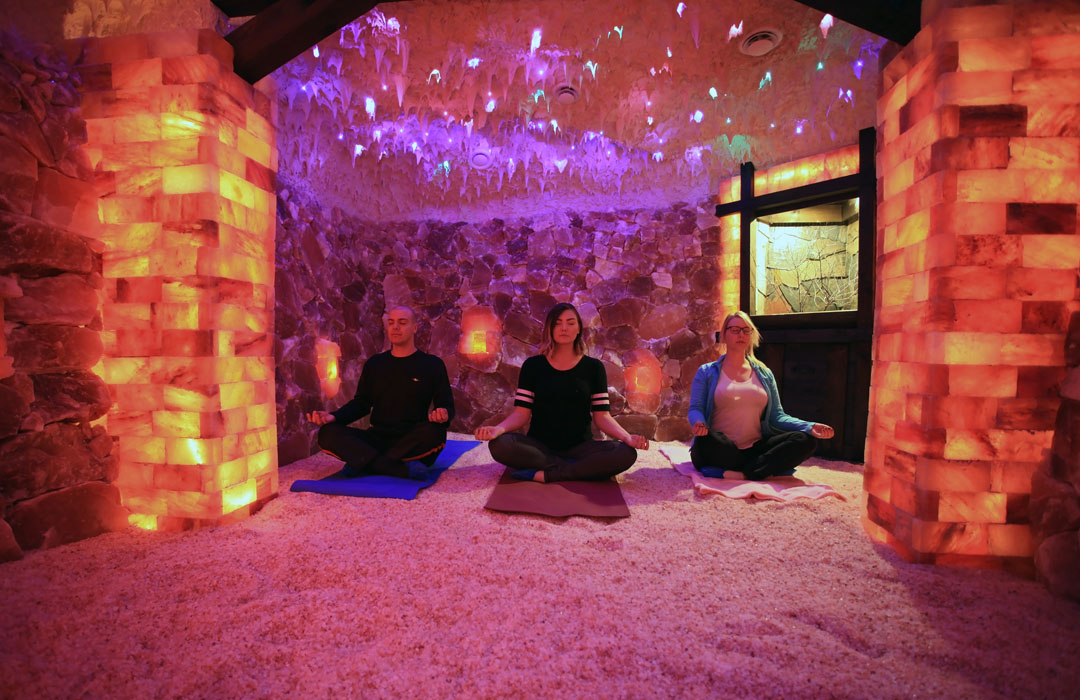 Construction Details
 First of all, there is a cascading water feature, produced from softwood. It gently pours a steady stream of salt water in a soothing trickle. This fills the cave's air with salt's healing minerals. As a result, this practical and aesthetic feature, coupled with our signature halo-generator, propels microscopic salt into the air. It helps produce a serene and therapeutic, de-stressing environment. Illuminated bricks are mixed with salt boulders and a salt crystal floor to achieve a peaceful and stylish aesthetic.
Comfortable chairs and cozy blankets deliver the utmost in comfort for the Centre's guests. Visitors can enjoy meditation, yoga or massage in this purifying cave. They can maximize their enjoyment, and benefit from the many restorative qualities of salt. The salt cave perfectly complements the Centre's existing offerings. Consequently, this allows the business to provide even more valuable services to its clients.