Chateau Jolie, Texas – Himalayan Salt Cave
Alice, Texas
Chateau Jolie, Texas – Himalayan Salt Cave
Chateau Jolie's stunning Himalayan salt cave is located in South Texas. The gorgeous space is designed to incorporate many treatment options as part of the spa's wellness approach. Stunning salt tiles, bricks and boulders line the walls of the spa's salt cave. These inevitably direct the eye up to Select Salt's trademark stalactite ceiling. Fibre-optic lighting weaves through the cave, spreading gorgeous shades and hues throughout the Himalayan salt cave.
The twilight ceiling constructed in this Texas salt cave adds a magical element words cannot describe. It's a special touch that truly elevates the cave, which is part of a holistic wellness and health centre. The skylight casts a twilight ambiance into the cave. Furthermore, it allows guests to feel as though they are part of the natural elements. Experience the majesty of nightfall in this healing space on your own. It's also great to visit with your significant other, or as part of a group.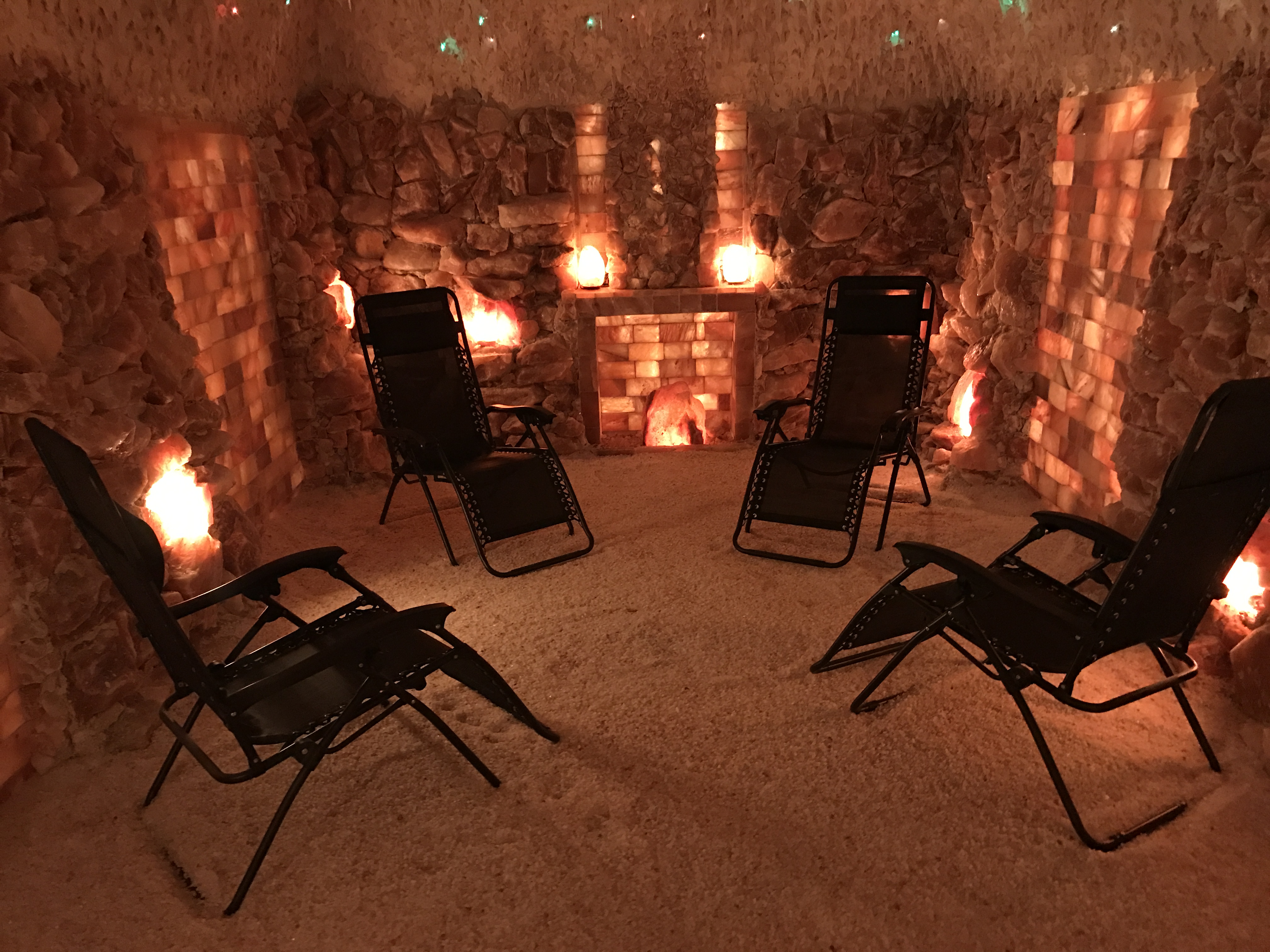 Construction Details
This salt room was constructed from pure, light-transmitting pink Himalayan salt. The project is a true testament to Select Salt's creativity and innovation in the salt therapy sector. A short drive from vibrant Corpus Christie, Chateau Jolie is the only Himalayan salt cave in the region. This other-worldly room provides full therapeutic benefits delivered through rich negative salt ions. These are filtered through Select Salt's high-quality halo-generator. Salt lamps add additional style and elegance to the space. This improves the halo-therapy benefits for the spa's many guests. Illuminated bricks and boulders create added sensory aspects for clients to enjoy. Chateau Jolie offers services to help its clients relax and combat the stresses of the world. Certainly, this beautiful salt cave is worth the trip inland from the Texas Gulf Coast.